Welcome to Otaku's World!!!
This is Mini Otaku!!! (and both of them are my mascots)
Welcome to Otaku's World!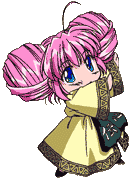 This is Little Otaku!!!
I have an announcement to make.
I am closing this site.
This isn't exactly what i said I wouldn't do, I'll never close it, it'll just never be updated ever again.
I don't want to do this anymore, and it ain't helping my life any. So I'll put in a few leaving pictures before I leave and then I'll set this site down for a good long nap.
I may come back someday, but right now it ain't looking good for old OW.
But, for those still loyal to this site, thank you for everything, and good bye.
This is Johnny th Homcidal Maniac killing the site